Unique streaming water in the wilderness
3 days by Laiva
Introduction
Here we fish streaming water and mainly for coarse trout. Smaller water where you sneak for fish, that like to hold along the osier edges. We live in tents and cook all food over open fire.
It's really inspiring to offer world-class mountain fishing at Laiva. This was where I once started with guided fly fishing tours on the mountain.
Peter Schmitt


Photo: Staffan Widstrand, 2004 - The big trout is being drilled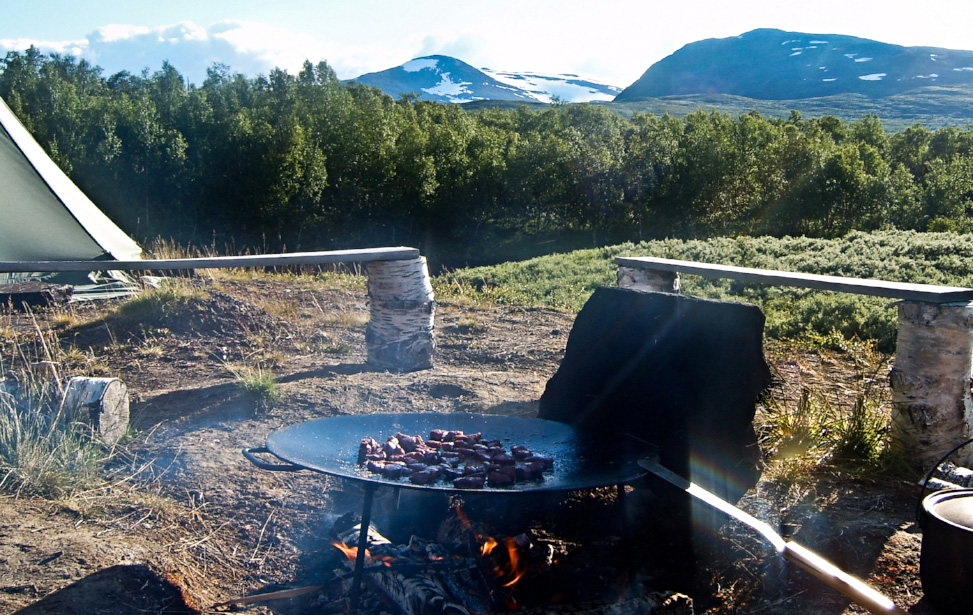 Photo: Johan Borgström, 2008 - Today's dinner straight from the Muurrikka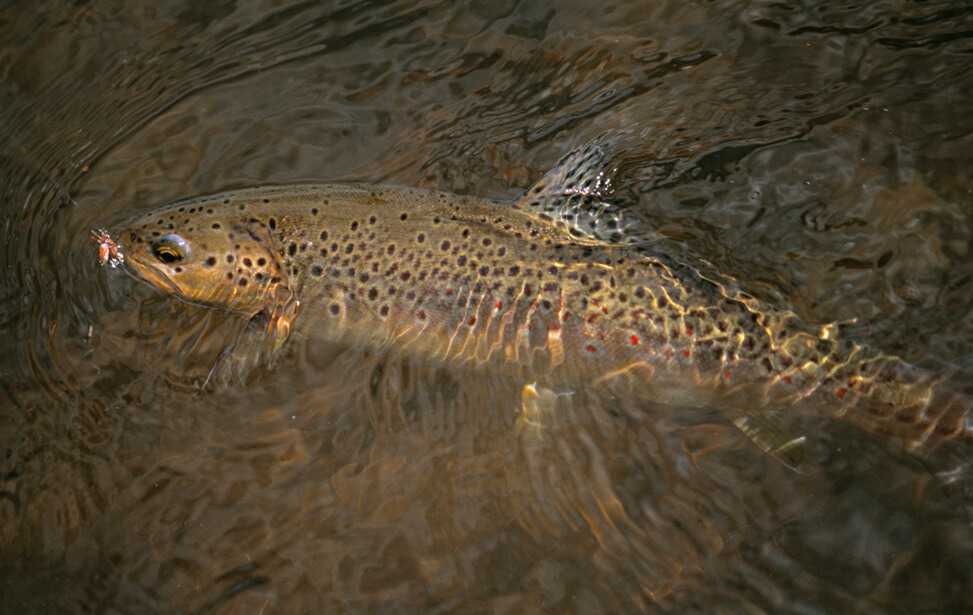 Photo: Staffan Widstrand, 2004 - A beautiful mountain trout
Photo: Peter Schmitt, 2008 – The old trout was lured
Day 1
We fly out to Laiva by helicopter from Biergenis in the morning. Once there, we arrange our base camp and get ready for fishing. In the summer it's bright around the clock so we adapt to the fish's feeding cycles and our own energy. Usually the bigger fish appear when it dawns.


Day 2
Depending on the conditions, we fish nearby or perhaps hike a bit further in search for char rising for dry flies in stream water. The fishing around our camp is often that good that you might not want to spend time an energy on hiking, we simply take the day as it comes and make sure we're doing well. We naturally cook the food over open fire with a large proportion of local produce to optimize life in the wilderness. The coffee pot is never far away.


Day 3
We continue fishing during the morning, or rest if we have fished all night. After lunch, we pack everything up for the helicopter trip back and then we continue fishing in the immediate surroundings until it's time to fly home.


Price
The trip costs 10 650 SEK per person if you are three persons. The price includes transport to and from the helicopter from Ammarnäs. Helicopter trip to and from Laiva. All food during the stay and a fishing guide with many years of experience in fishing in the Ammarnäs mountains. All necessary permits to be allowed to fish in the exemption water Laiva.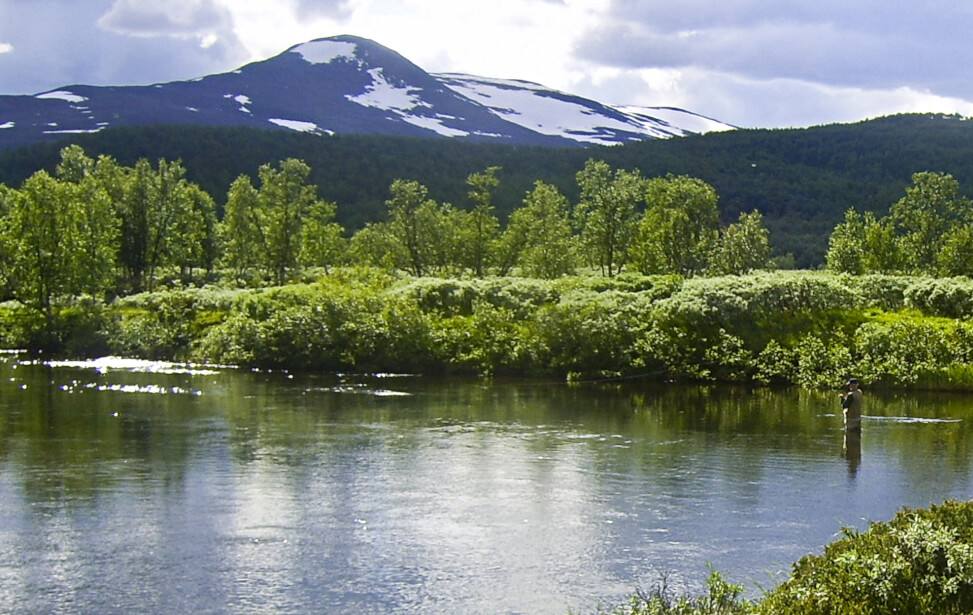 Photo: Peter Schmitt, 2008 - Drilling of dry fly trout