Char in the Vindel Mountains
The surrounding area
In our immediate area there is the tarn Näsberg that's located above the ski slopes in a beautiful birch forest.
You hike up to the lake and it's not further than that you can bring a float tube if you want to reach the char better during the day. There are two good paths. One is slightly longer but with lower inclination which is nice if you carry a lot of things.
There is a windshield by the east side of the tarn. Näsbergstjärn isn't bigger than you can fish your way around the entire lake.
Guidecenter guide those who so wish, and we can always help with the choice of fly in our store.
Sture Markström (Char fishing with dry flies in Näsbergstjärn)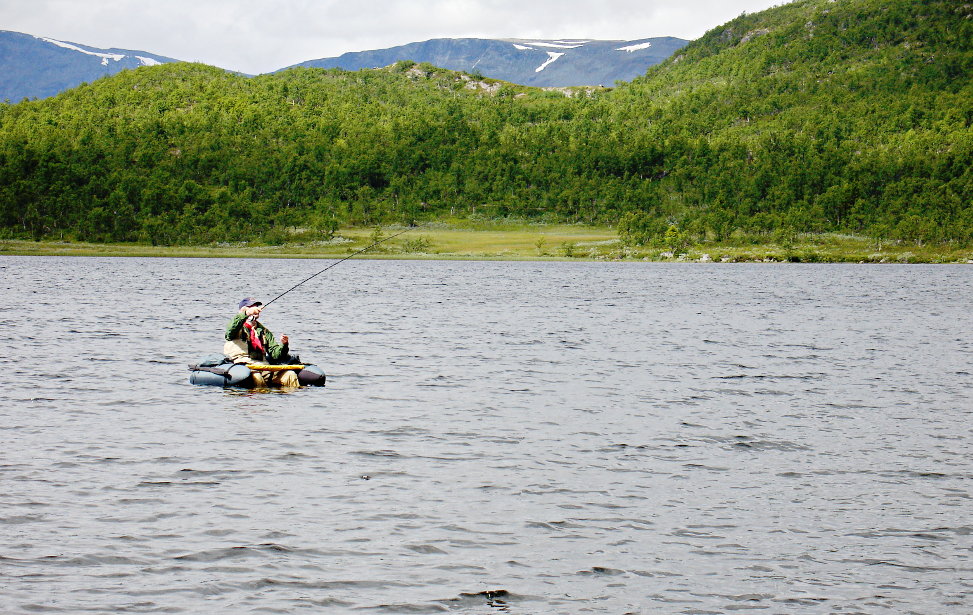 Mikael Båth, 2008 (Float tube fishing with dry flies in Näsbergstjärn)
Mikael Båth, 2008 (Beautiful landscape by Näsbergstjärn)